May 12th - May 15th

Newport Professional Firefighters Local 45 I.A.F.F.

Join us at the 2019 KPFF Convention!
0
Weeks
0
Days
0
Hours
0
Minutes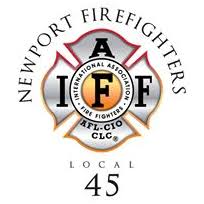 Help Newport Firefighters share the warmth!
Newport Firefighters is challenging YOU, our surrounding community members to help keep the children warm.  We are looking for NEW coats for children ages 5 to 14. These coats will be distributed to the children in Newport Primary School and Newport Intermediate School on December 1st. Over 50% of the children attending these schools, walk to and from school each day. Local 45 will match the first 50 coats donated to our drop off locations. Please have all coat donations dropped off by November 30th to one of the below locations.
NO CHILD SHOULD BE COLD FOR THE WINTER
~GIVE THE GIFT OF WARMTH~
Drop off Locations
Newport Fire Department
998 Monmouth Street (10th Street side)
Newport, KY 41071
South Newport Fire Department
171 Main Street
Newport, KY 41071
WOODEN CASK BREWING COMPANY
629 York Street
Newport, Kentucky 41071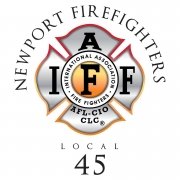 Newport Firefighters Local 45, affiliated with International Association of Firefighters (I.A.F.F.), is primarily a Labor Organization representing the members of the Newport Fire/EMS Department in Newport, Kentucky. Established in 1918, Local 45 was one of the first sixty-six locals of the now more than 3,100 I.A.F.F. affiliates across the U.S. and Canada. Today, in addition to business of being a labor organization, Local 45 continues to sponsor programs such as College Scholarship Awards, Youth Sporting Events, Holiday Family Assistance Program and Smoke Detector Installation/Maintenance Program. Many of these programs were developed and financed by Local 45 members who were inspired to give back to the community after interactions during emergency responses.